Traffic signals planned for Malabar collision blackspot
Published Date

05/05/2021

News Topic

Upgrades & Improvements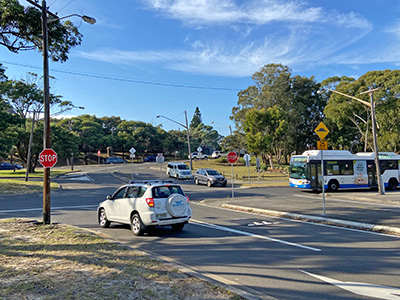 Randwick City's most dangerous local road intersection is set to be made safer with a new signalised intersection planned to be installed by the end of 2021, Randwick Mayor Danny Said announced today.
Ten injury-causing collisions have occurred between 2014 and 2019 at the southern intersection of Anzac Parade and Franklin Street, located near the Malabar town centre – more than any other local road in Randwick City.
The complex intersection features multiple turning lanes as well as access to the central car park.
Randwick Mayor Danny Said announced that $1.3M in funding has been secured under the Federal Government's Road Safety Program School Zones project.
"I'm very pleased that Council has been able to obtain this funding. This Franklin St intersection at Malabar is a well-known crash site in our City. Locals know it and police know it too which is why they regularly patrol the area.
"This funding will provide us with the ability to signalise and improve the intersection – greatly assisting motorists, pedestrians and bike riders as well as the many school children attending nearby schools like Matraville Sports High, Chifley Public School and St Andrews Primary School.
"This is a significant step towards achieving safer roads for our community as part of our Integrated Transport Strategy," explains Mayor Said.
Traffic signal design work is already underway and the signals are planned to be installed in the 2021-22 financial year.
Last Updated: 1 March 2022
Back to top